SERVICE AGENCY FOR ITALIAN VISA AND EU VISA
- Are you a non-EU citizen from China, Russia etc ...?
- Are you looking for an agency to manage your practice for obtaining the European VISA and / or Italian residence?
- Are you interested in buying a property in Italy and looking for a company able to take care of your property in the event of your absence?
HERE IS THE PERFECT ANSWER TO YOUR NEEDS:
Our group offers a complete service 360 °,
- Agency for visa (tourist, resident) for non-EU citizens
- Real estate agency
- Investors and property developers
- Construction Company since last 4 generations
- After Sales Service and property Management
Used to deal with clients and investors coming from Europe and outside the EU, China, Russia, etc… we easily talk English, French and Italian language
We guarantee great reliability and elective competence for Italian nationals or citizens coming from China, Russia and all countries outside the CE. If You are interested in investing in property in Italy, we directly manage all the procedures for transforming your property as your residence.
We are able to offer high-quality properties, with historical and architectural value with excellent investment potential and gain, to European citizens and non-EU.
Through our agency and thanks to the relations between Italy and China and extra CE country, a non-EU citizen can obtain European residence / Italian residence with its long-term residence permit (Visa) in the Schengen area.
If you are interested in buying a property don't hesitate to contact us either in English, French or Italian at the following email address specifying your contacts and references; we'll call you back as soon as possible.
A little taste of the investment opportunity not to be missed. Click here
Exceptional three bedroomed italian luxury villa for sale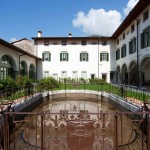 "Palazzo Spampatti" XV Century is one of the most beautiful and prestigious palace.
A piece of history brought back to life.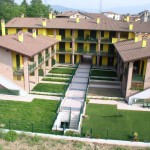 "Residence La Filanda", located in a calm foothill area, Jus 13 km from Bergamo city Centre
and 12 km from Milano Orio Airport.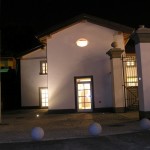 "Il Mulino", surrounded by nature immerged in the history.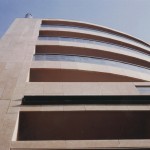 Avant-garde architecture in one of the most beautiful street of Bergamo.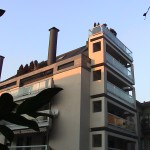 Officies and boxes in a strategic Area of Bergamo: few steps from the city center, few from railway station.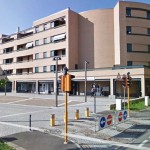 Officies and Boxes in Treviglio: the City in the Center of Lombardy.